OUTLOOK™ 2022
PFNonwovens is attending OUTLOOK™ 2022 in Malta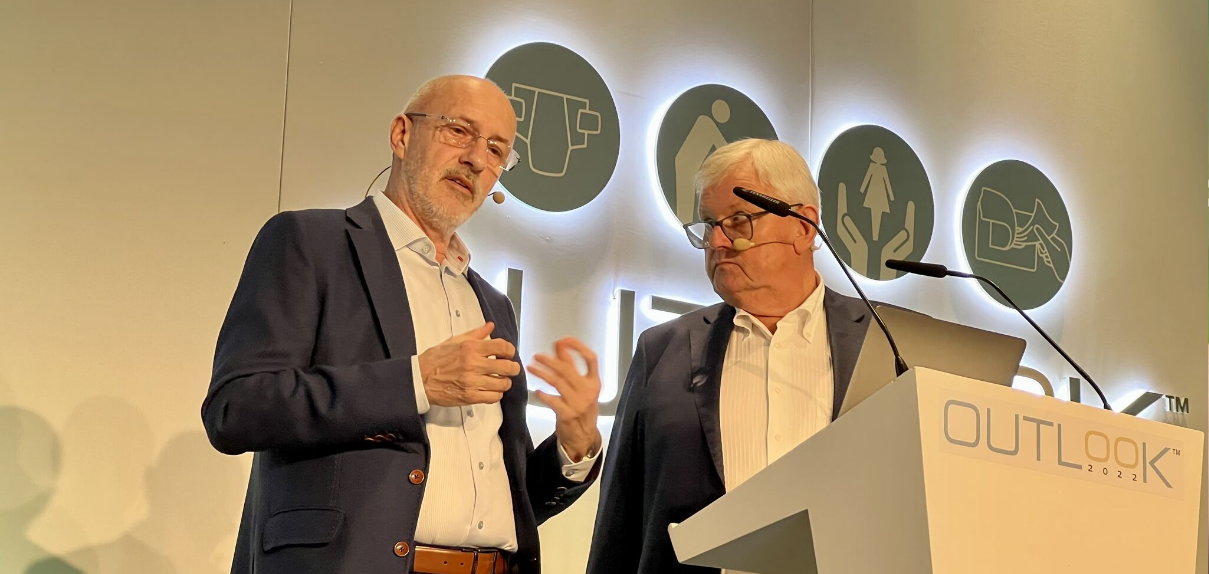 PFNonwovens is attending OUTLOOK™ 2022 in Malta. Frantisek Klaska, Honorary Chairman of the Council of Directors and Krzysztof D. Malowaniec, Exec. VP of Hartmann, gave a key presentation on "The Only Certain Thing is Uncertainty."
Key points from his speech included:
Sustainability : "Green Deal" should be rather "Real Deal";
Politics: they will not solve our problems!
No limits on creativity – Nothing is impossible!
Bottom line of ecological measures: They must be economically sound/viable.
And….Never ignore, what is in consumers' minds!
OUTLOOK™ is the world's premier nonwovens personal care and hygiene & wipes products conference, sponsored by EDANA, the voice of nonwovens, an international association serving the nonwovens industry, of which PFN is a proud member of. This conference allows PFN to meet, connect and partner with more than 600 senior professionals, saving time and numerous trips. Our delegates attending learn about market growth and opportunities, sustainability, innovations, technological developments and regulatory activities for the diaper, wet wipe, femcare and incontinence product categories. They exchange through multiple networking opportunities with all players from middle-to senior management in the Hygiene Products supply chain.
Thank you Frantisek and all of our key, Business Development, Product Development and Senior Leaders for being there to represent PFNonwovens!